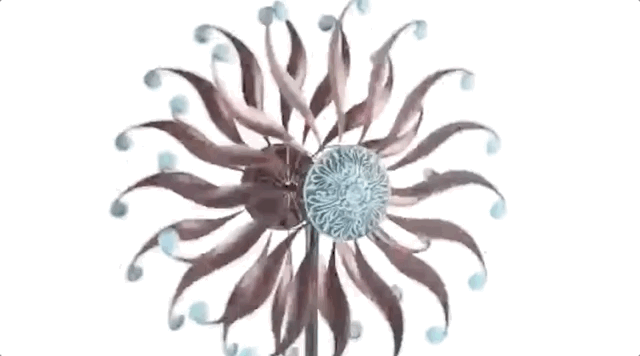 The perfect combination of bronze and blue makes the windmill more retro.
When the breeze blows, you'll love the mesmerizing movement of this spinner.
Mount this painted metal spinner anywhere in your landscape: garden, front or back yard, flower bed, along a pathway.
Its movement adds drama, and the beautiful design brings color and dimensions even when there's no breeze.
Item Size:24 x 24 x 84 Inch

Net weight:7.4 LB

Material: Metal

Color: Bronze and Blue