Customize Your Christmas Tree 

Add a touch of sparkling beauty to your holiday decor with the smart 

Bluetooth Christmas Light Decoration String

. From the simple switch and monotonous lighting effects towards flexible operability and vibrant visual experience, this device is setting a new trend in holiday lighting.
Bluetooth Christmas Light Decoration String

 combines energy efficiency and durability of Led lighting with unconventional intelligence to provide you with an awesome Christmas. Have a special event lighting experience that you can easily deploy, customize, and control.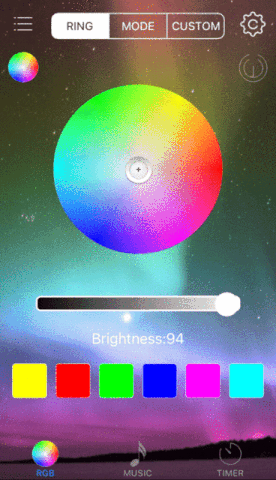 The Bluetooth Christmas Light  Decoration String has an energy-saving feature. Sync to Music & Timer, the copper wire string light, easily twisted, with sync to music will change the speed with the music rhythm, and the timer could help to save more electricity.
It offers an innovative, intelligent solution to interact with holiday lighting in a smart, simple way.
You just need to download the app, "LedBle" ( IOS /Android), connect the light via Bluetooth and you can now easily change the color and the mode of lights, No need for a remote controller. The starry light is dimmable within 12m range with the app.
Features:
Copper wire made: Made of copper wired, easy to twist, bent.
Sync to Music & Microphone: Speed will change under the music rhythm.
Timer setting: You could set any time you like to save much more electricity.
USB charging: No need for a battery, supply to power bank, computer, phone charger, energy saving.
APP Controlled: Download APP "LedBle" ( IOS /Android), match to Bluetooth. NO NEED remote controller.
Brightness & Speed: Dimmable within 12m range with the app, brightness adjustable from 1%-100%, speed adjustable.
Millions of Colors: Above 16 million colors could make color changing, and 7 scene modes and 29 dynamic modes.
One APP more Lights: Control less than 10 groups lights at the same time to keep working under the same color or different color.
Memory Function: With a memory function to keep working even if Bluetooth is out of connecting, timer settings also have a memory function.
Running method1: Under Custom mode, there are 4 running modes to choose from(Jump, Breath, Flash, Gradient)
Running method2: Under regular mode, Static Mode(7 color),Tricolor Jump(7 color), Seven-color Jump, Tricolor gradient(7 color), Seven-color gradient, Single color Gradient(7 color), Single color flash Mode(7 color), two-color gradient